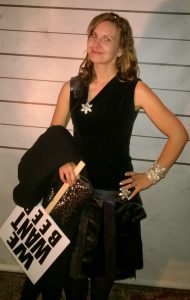 December 5th 1933 marked the passing of the 21st amendment to repeal prohibition. Let's celebrate by washing down a cocktail with two great classic movies.
An Affair to Remember 1957 with Cary Grant and Deborah Kerr could look familiar to you if you ever saw Love Affair 1939 with Charles Boyer and Irene Dunne. No? How about Sleepless in Seattle 1993 with Tom Hanks and Meg Ryan.
Well, let's catch up your knowledge of affairs with a drink or two. Grant and Kerr spend plenty of time throwing back a few pink champagne cocktails. Want the recipe?
Put one sugar cube in chilled Champagne glass, add 3 drops of bitters, 25 ml brandy or Cognac, fill the rest of the glass with Champagne. Cheers!
Kitty Foyle 1940 with Ginger Roger and Dennis Morgan feature the characters in a speakeasy while the votes are being counted for the next U.S. President. The bar owner, disappointed with the results, knows that the repeal of prohibition will hurt his business. Morgans character orders a drink called Strega an Italian wine with a witch on the bottle. He states that the legend of Strega holds that if you drink it with someone you will never drink it when apart. It was terribly romantic. Let's test out that theory tonight. Saluti!